Acción cultural || Música
In the first year of this project, Jazz Combo is an activity that tries to teach to the students different approches to the jazz and creative music. The objective is to give the musics an open-minded vision of the music and to adquire more musical knowledge, while playing and improvising with the rest of the band. All the music and arrengements will be adequate to the level and instruments of the students.
Director:
Francisco Ángel Blanco "Latino"
Email
: info@sedajazz.es
Web
: www.sedajazz.es
Rehearsal schedule
: Wednesday from 7.00 p.m. to 10.00 p.m., from October to May
Place: 
Rehearsal Room in Residencia Universitaria Galileo Galilei
The UPV Chamber Group is composed by different subgroups of all instrumental families in which they work with different musical styles. They form from duos to octets to offer two annual concerts within the University's cultural program. Rehearsals are concentrated on Wednesday afternoons and Friday mornings in the Alfons Roig auditorium and in the rehearsal hall, building 9F.
Director
: Francisco José Valero
Email
:
grupocamara@upv.es
Web
:
Chamera Group
Rehearsal schedule
: Wednesday from 3:00 pm to 9:00 pm.
Place
: Alfonso Roig Auditorium, Faculty of Fine Arts (Building 3N)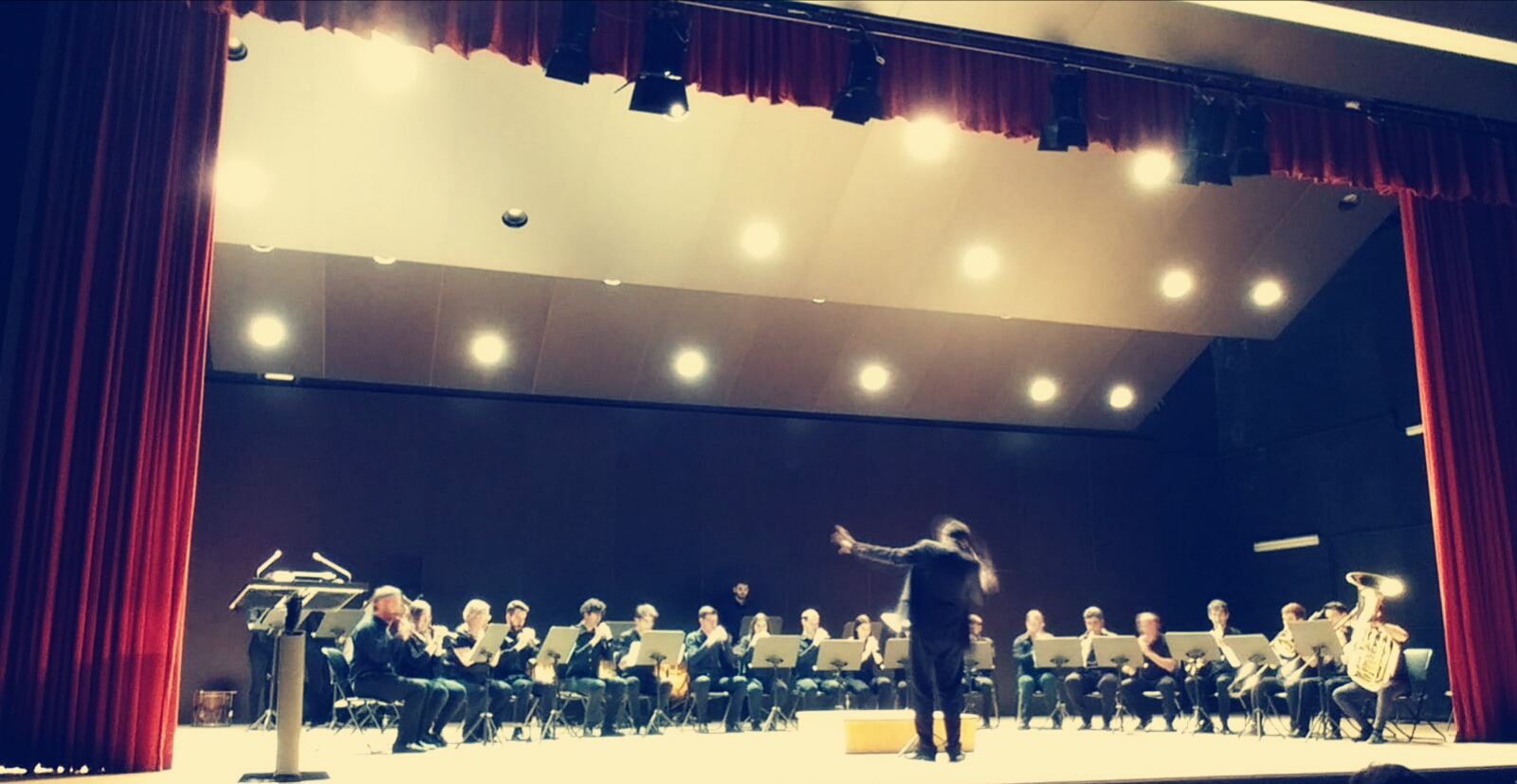 The UPV's dolçaina and percussion ensemble aims to disseminate and encourage the study of traditional Valencian music through its most popular instruments: the dolçaina and the tabal. At the same time, it provides the members of the UPV a meeting point where to develop an artistic and formative activity.
Director: Fernando Cantó Salinas
Email: colla@upv.es
Web: Dolçaina and Percussion Ensemble
The Choir was founded in 2001 by D. Carlos Gracia, as a meeting point for students, scholarship holders, professors, researchers, technicians, administrative and service staff of the University, plus a small group of people outside the university, enthusiasts of choral music, offering the university community the dissemination and development of choral music as an artistic and cultural activity.
Director
: Jose Francisco Sánchez Iborra
Email
:
coro@upv.es
Web
:
UPV Choir
Facebook
Twitter
Rehearsal schedule
: Mondays and Thursdays from 8:00 pm to 10:00 pm.
Place
: Nexus building auditorium (6G)
Since its foundation in 1999, the UPV Symphonic Band has included in its regular program the Christmas and Spring concerts, also carrying out collaborations with various entities. This has allowed it to alternate modern music, along with other styles typical of symphonic bands. The concerts are usually held in the Alfons Roig Auditorium of the Faculty of Fine Arts of Valencia.
Director
: Francisco José Valero García
Email
:
bandasinfonica@upv.es
Web
:
UPV Symphonic Band
Facebook
Rehearsal schedule
: Thursday from 4.30 p.m. to 9.00 p.m.
Place: 
Rehearsal Hall (Biulding 9F)