UPV Cultural Action Area
The Cultural Action Area's main goal is to promote participatory culture, transdisciplinary collaboration and holistic education. The mechanisms articulated to achieve this include:
Promoting participatory culture and supporting initiatives of the university community, with special attention to those linked to the 17 sustainability goals (SDGs).
Sharing artistic manifestations on UPV campuses through the network of exhibition spaces.
Encourage the comprehensive training of the university community with the Cultural Passport: Free-choice training activities with credit recognition in undergraduate studies at the UPV.
Promote initiatives that involve citizens in research activities through the Citizen Science Program.
Promote synergies between Art, Science, Technology and Society through artist residencies in UPV research laboratories.
Create new hybrid spaces on UPV campuses for interdisciplinary learning, free culture, collaborative practices and social innovation.
These are reflected in detail in the following scheme: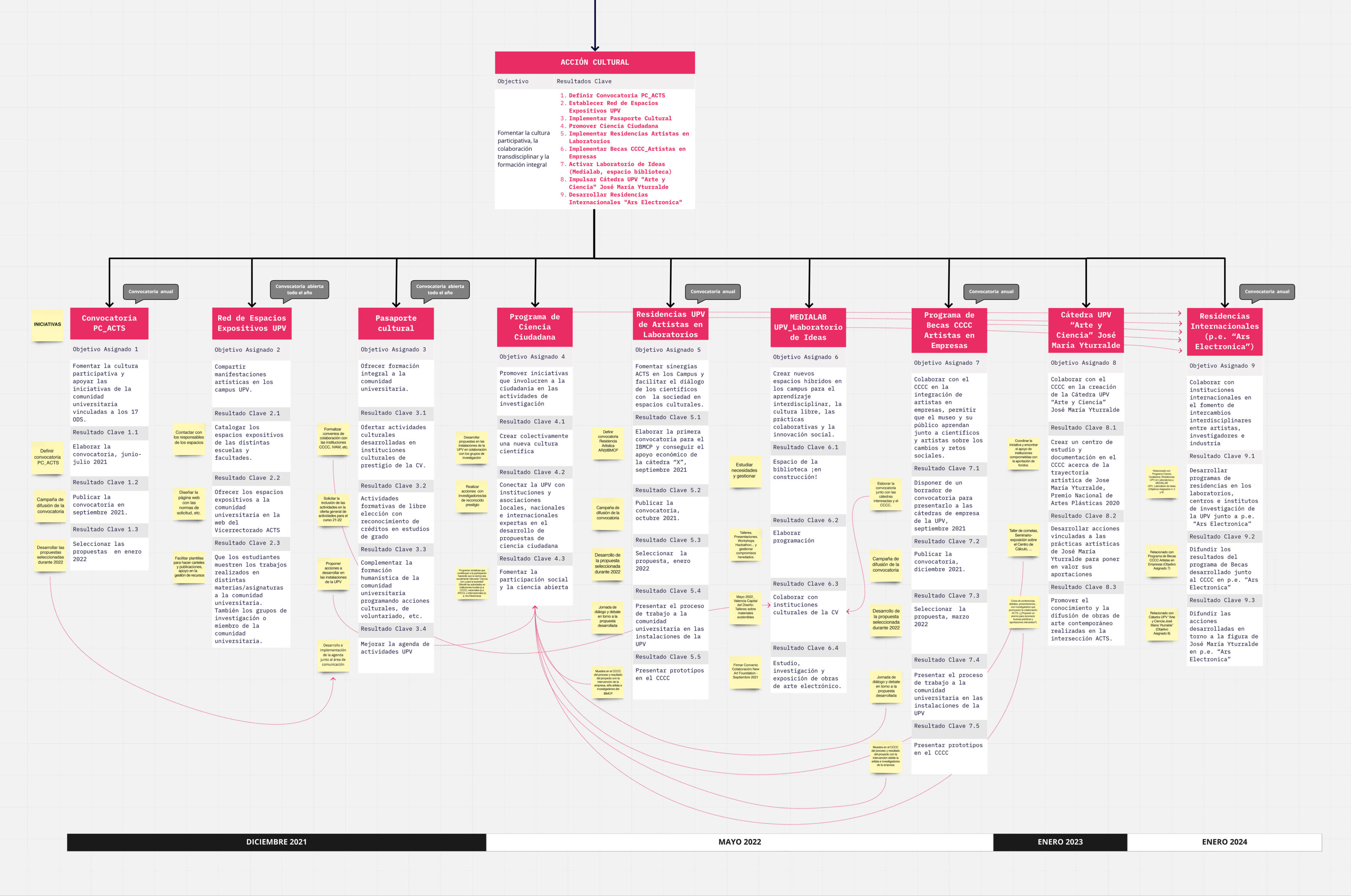 Contact
Area Director
María José Martínez de Pisón Ramón
Email mpison@pin.upv.es
Phone Ext. 79465
Secretary's office
Email cultura@upv.es
Phone +34 96 387 70 95 (ext. 77095)
Cultural Resource Technician
Lola Gil Collado
Email mdogicol@upvnet.upv.es
Phone Ext. 79007
Administrative
Anabel Tellez Nebot
Email atellez@upvnet.upv.es
Phone Ext. 79646
Cultural Projects Technician
Mónica Espí Pastor
Email irformo@upv.es
Phone Ext. 77095
Design and Communication Technician
Irene Fornes Moros
Email irformo@upv.es
Phone Ext. 78304